Welcome to the HLSA of Japan
Welcome to the homepage for the Harvard Law School Association of Japan. The HLSAJ is an organization with a rich history that brings together lawyers, academics, judges, and public officials in Japan with a connection to Harvard Law School.
Membership in the HLSAJ is open to graduates of Harvard Law School's J.D., LL.M, S.J.D. and other official programs, as well as current and former professors, scholars, and researchers at the Law School. Events are generally open to HLSAJ members as well as their guests. For more information on membership, please review the HLSAJ constitution.
History of the HLSAJ
The HLSAJ was founded in 1982 and has been continuously operating as a resource for members of the Harvard Law School community in Japan since that time.
The HLSAJ's first event was held in September 1982, with Professor Frank E.A. Sander '52 of Harvard Law School and Richard E. Sherwood '52 of O'Melveny & Myers participating as guest speakers. Since then, the HLSAJ has hosted a variety of lecture events on a diverse range of topics including legal education, Chinese legal reform, urban development, U.S.-Japan relations, and the U.S. financial crisis.
Past guest speakers have included:
Justice Takaaki Hattori, former Chief Justice of the Supreme Court of Japan
Paul J. McGrath '65, then Assistant Attorney General of the United States
Glen S. Fukushima '82, then Deputy Assistant United States Trade Representative for Japan and China
Justice Tokuji Izumi '70, then a Justice of the Supreme Court of Japan
Three Deans of Harvard Law School (former and current): Dean Robert C. Clark '72, Dean Elena Kagan '86, and Dean Martha L. Minow
A wide variety of other distinguished practitioners and academics, most of whom are themselves graduates of Harvard Law School
The HLSAJ also organizes social events to promote friendship and networking among members of the Harvard Law School community in Japan.
For information about the current and former leadership of the HLSAJ, please visit the Current & Former Officers Page.
Expand your network
Join the only official HLS Alumni LinkedIn Network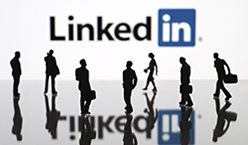 With 3,600+ alumni, Harvard Law School Alumni is the fasted growing and only official and secure HLS Alumni group on LinkedIn (open to alumni from HLS degree granting or equivalent programs, students, and current faculty). Join Today!
Virtual Events
Social distancing requirements have introduced an opportunity and need to convene virtually. Check out the

Virtual Resource Library

for

guidance on hosting digital events.
HarvardKey

HarvardKey is a secure login and password to streamline your access to several online alumni tools and benefits.
Visit

key.harvard.edu

to claim your HarvardKey today.

Need personalized help? Contact the HLS HarvardKey support line at +1 617-495-5631 or

alumrec@law.harvard.edu

.
Amicus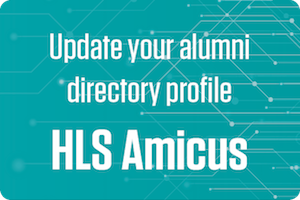 HLS Amicus is a community building tool, featuring an alumni directory, with advanced search and messaging capabilities.
Mailing List Signup
To join our mailing list, please email info@japan.hlsa.org. You can unsubscribe at any time.